Here is our monthly SEO and social update!
General Trend
We had a great month for rankings, with an overall positive page one rank trend. We had a few fluctuations and spikes throughout the month. Our rank 1-10 was fairly stagnant while our page one rankings continued to rise.
This could indicate some expansion of page one results, which is good for everyone. As usual, I expect our positive ranking trend to stay consistent and positive.
February Algorithm Update
During the last bit of February a suspected Google Algorithm update was believed to have been released. There were a number of ranking and algorithm tools that showed a ton of rank fluctuation around February 21st. The SEO and Webmaster community was surprisingly quiet for the size of the rank spike. We also saw some fluctuation in our own rankings but nothing too dramatic.
My speculation around the update, considering the scale and lack of community discussion, is that it was either a tweak to the core algorithm that will slowly roll out and update or a test that was quickly concluded or reversed. I lean more toward a core algorithm update that will slowly impact sites as it fully rolls out.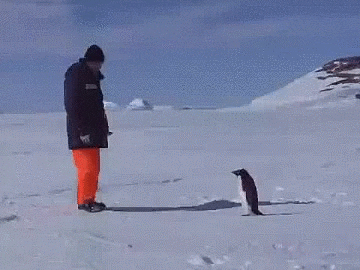 I would also speculate the update is related to links affecting the Penguin algorithm which could explain the lack of noted issues or impact by webmaster and search professionals.
Keyword Methodology
I wanted to quickly note a few things about a topic I have been auditing, researching, and discussing heavily recently. More importantly, I wanted to shed some light into our methodology and general thinking around keyword research. Even if you don't directly deal with keywords this is good information to keep in mind. It is something that impacts everyone at Boostability in some way.
It is ALWAYS recommended that a client start small organically and grow. SEO is a long-term strategy which means there should be plenty of time to start small (local/niche) and expand as necessary. This is where having a blog or expanding location/service pages is vital.
Long tail keywords have a greater impact on broader keywords than the opposite. Google can always infer smaller keywords from larger ones. It takes a lot more work and content to expand keywords from broad content.
The user's intent is huge when it comes to ranking long term. If a search is a good fit for a customer's service or product there are numerous benefits. However, if the intent is bad it can have the opposite effect, showing bad usability, relevance, and general user trust.
Localization can be tricky when it comes to ranking location pages or helping clients who don't have a physical location (service industries, for example). To understand this you have to put yourself in Google's shoes when judging who should rank high. If you have 15 options and 10 of them show physical locations and have good reviews, those are probably better than the five that just have a dedicated page but no other validation.
Rankability is not the same for every site and vertical. What a site can and should rank for varies for every single client. If someone has done a lot of work themselves for the past 10 years they may not need a huge budget to rank locally. On the other hand, someone brand new who just opened a store might need a large budget just to rank locally. If you then add in different services and verticals the differences become massive.
Key Articles
SEO
Social