We've got a good feeling about this.
Thank you for your interest in submitting to the Boostability blog. Please read the following instructions carefully in order to ensure your submission matches our guidelines.
This is a B2B blog, with a heavy emphasis on SEO marketing.
We're the largest white label SEO company in the world, and we want to feature writers who are, too. Your posts should focus on an audience made up of other movers and shakers in the digital marketing world, showcasing new research and new ideas that can transform basic practices into something really special.
We're looking for thought leaders.
Articles published on our site must be from reputable digital marketing and SEO experts. Submissions must be tied to a company email address (no Gmail, Hotmail, Yahoo, etc.), and include a professional resume, CV, or a link to an active LinkedIn profile. These submission requirements ensure the best and brightest get their content featured on our site.
We expect quality writing.
Your content should be a well-composed, digital marketing-conscious piece. We know you want people to read what you write, and so do we, so make your article accessible and easy to understand in order to make that happen.
We suggest familiarizing yourself with some of our more recent posts on the BoostBlog to get a good feel for what we're looking for. We also score readability with the Yoast plugin; we suggest reading through their criteria before submitting your work. Any submissions that require extensive edits will not be published.
Look ahead.
We get lots of submissions, so in order to give yourself the best shot at publication, take some time to review our Writer Guidelines listed below. They give great in-depth advice about what we're looking for on a micro scale. Submissions that don't fit these guidelines in tone or style will not be considered.
Send us the right materials.
While we accept both full-length articles as well as pitches, make sure your ideas and completed projects are as ready for publication as you can make them. Be sure to include an author's bio and professional headshot with your article or pitch submission. You'll receive an email letting you know if your submission has been accepted or rejected, with additional instructions on what to do if we decide to move forward with your work.
Please note that we do not accept submissions through emails. By clicking the Submittable button below, you'll be redirected to our site with further instructions on how to submit your work.
We look forward to reading what you've got!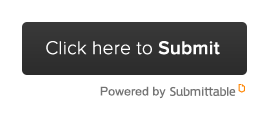 Writer Guidelines
In an effort to maintain the quality of our content, the BoostBlog has a set of standards for our guest writers.
Easy Reading
In an effort to make our blog content accessible and understandable, we use the Flesch Reading Ease test. This test uses a variety of factors to evaluate content, but the most important are these:
Sentence length:

Only 20% of your sentences should be longer than 20 words.

Paragraph length:

Paragraphs should be no longer than 150 words, which is about 3-5 sentences.

Section length: Headers should be included, and are meant to break up text into smaller sections no longer than 300 words.
Total length: Total length of the blog post

 should be at least 1200 words at a minimum.

Passive voice. Less than 10% of the copy should use passive voice.
SEO
As an SEO company, our content should be leading the charge with well-written pieces that are also up-to-date on the most recent SEO trends. While these will certainly change over time, there are a few key principles that won't:
Keywords, keywords, keywords! Integrate keywords naturally into your headers and body copy. Ensure the most important keywords or key phrase appears in your first paragraph.
Do your research. Take some time to figure out what questions, keywords, and topics readers may be searching on Google. A preliminary search about your intended topic will show you what types of articles you'll be competing against, and will give you a better idea of how to create unique content that will appeal to a similar audience.
Style
The BoostBlog targets other industry professionals and B2B organizations, so your tone and voice should reflect that. However, we're dedicated to innovation and relevancy, so keeping it professional as well as entertaining is important.
In order to keep the style of our content consistent, consider these points:
Make your info scannable. Web readers don't invest the same time into content as print ones do, so make sure your most relevant content is near the top, with clearly formatted headers to help guide site visitors to the parts of your article they'll find most useful.
Be specific. Avoid using cliches or other kinds of vague language; keep it snappy and pointed, so our readers know exactly what to expect once your article loads.
Provide backlinks. Linking your content to other well-respected blogs and websites helps us demonstrate our ability to play with the big kids. Include 3-5 links to additional sources in your post, but make sure
The links are no more than 1 year old
Are to credible, reliable websites with official and verifiable domain names

Add some flair. We want our posts to feel real and authentic, showcasing real writers with real experience. Showcase your personality within your writing, so long as it fits the requirements for our blog in general.
If Your Submission is Accepted
If your article is accepted for publication, we will inform you of the date in which your article is expected to be published. We will also respond with any additional notes/comments we may have about the article.
If Your Submission is Denied
If your article is denied for publication, take some time to review the guidelines and see if there are certain areas where you were lacking. And while your piece may have been well written, there are some submissions that just aren't what we're looking for.