Boostability
2600 Ashton Blvd Suite 300 Lehi, UT 84043
Contact Information
COVID-19 sparked a worldwide economic downturn, but it didn't cause much long-term harm to marketing agencies. On the contrary – a combination of people spending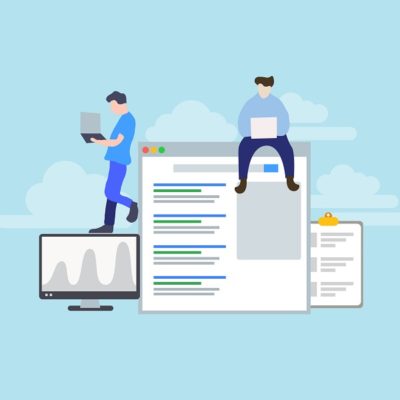 If you're looking to incorporate SEO reseller services into your business, it's important to choose an SEO company that's the right fit for your business
After spending so much of your time in finding the right prospects and making sure that they are qualified and interested in your SEO services,
Most SEO tools promise to bring massive organic traffic to your site. However, an SEO tool is only effective if you've mastered the art of
Choosing whether to perform an SEO strategy in-house vs outsourcing for an agency can be a difficult decision for a business. Is one better than
When you're creating a business model, you have a lot of things to consider. Namingly, how are you going to make money? Every client has different needs when they approach your business. To accommodate their needs, you could charge by hour, project, word count, or literally hundreds of other models. Fortunately, there's an alternative to the "per project" business model that works especially well for digital marketing services, like SEO. Instead of customizing your services, you could offer a productized service for your clients. Read more about productizing services here!
Online reviews can make or break a small business. So how do you make sure that the Google reviews you receive are ethical, effective, and
Your business can't survive in a competitive online marketplace without SEO. But how much will good and effective SEO cost? At minimum, you should probably
SEO can be an intimidating service to sell due to how quickly the industry and trends change, how often algorithms get released, and you need
One of the biggest challenges any business faces is how to attract more business. For our white label SEO reseller partners, they regularly ask how
According to one Forbes article, even the best SEO strategy can take up to six months to start working. The keyword here is "start." This